The Project C-ITS.
Connected road works trailers
C-ITS stand for cooperative intelligent transport system and describes the connection of vehicles and road infrastructure.
A current project deals with the roll-out of connected road works trailers. The trailers are equipped with devices that send position, direction and closed lanes automatically. The data is sent to Bayerninfo and subsequently to the data users, but also directly to approaching car and trucks via short-range communication.
Using this system, vehicles approaching a mobile road works site can be warned long before they reach the position. The drivers receive a message on their in-vehicle systems in addition to signage on the road. This technology helps enhance road safety.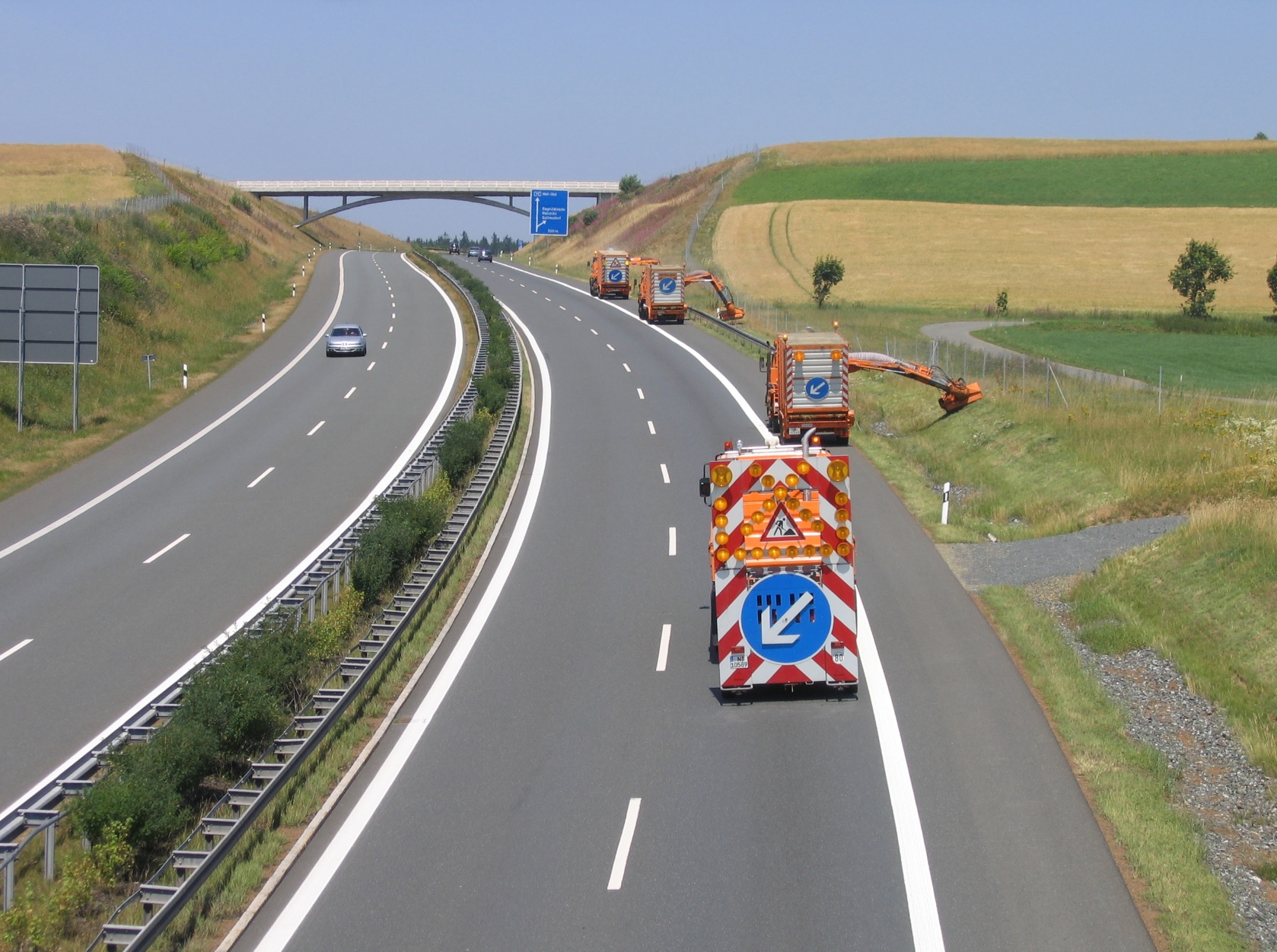 The C-ITS-Corridor.
Rotterdam-Cologne-Frankfurt-Munich-Vienna
To foster the introduction of such "cooperative systems" (C-ITS), the Ministers for Transport of the Netherlands, Germany and Austria have agreed on a cooperation in this sector. Also the main stakeholders of the automotive sector are involved. It is planned to start the development on the C-ITS corridor Rotterdam-Cologne-Frankfurt-Munich-Vienna and roll it out to other regions later.

More Information
Video (Source: c-its-korridor.de)